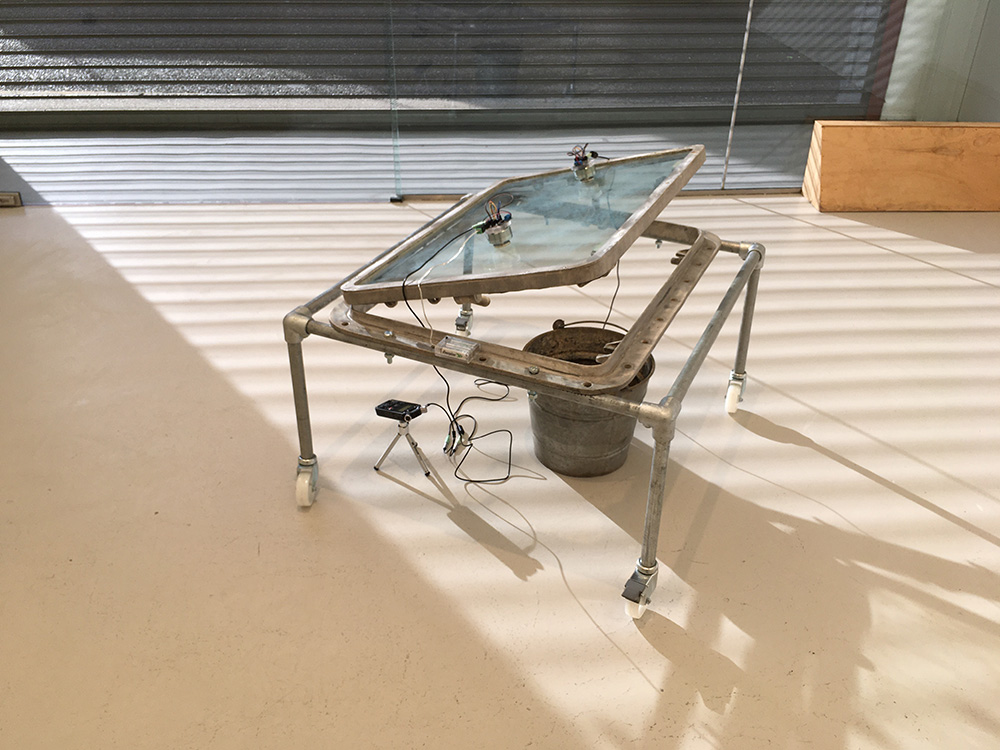 The sound of dripping resonates through surface speakers placed on a salvaged porthole whose glass surface then becomes the speaker. The random dripping was recorded using hydrophones lowered into the inner chamber of an APT Yard sink drain. This acoustic environment resembles a Japanese suikinkutsu. The random drips are the consequence of a dripping tap and much plant growth creating a water holding layer before falling arrhythmically into the sonic underground chamber.
The rusty bucket filled with water placed under the salt-etched porthole glass recalls another bucket that was frequently used for many years to catch rain leaking in through the front gallery skylight. The gap between sound and object, between acoustic dripping and bucket of water, sets up resonances.
This cast of objects were assembled swiftly with site-specific connections occurring later.
For more details about this show, click here.